HEALING BY DESIGN
You have a vision for your practice, and maybe you've finally found your perfect suite! As wellness professionals, we have so many goals for ourselves and our clients. Creating a safe space and a place for healing helps us achieve the goals we've set.
Furniture, paint colors, decor, lighting, window treatments - making these choices can feel so overwhelming! You want to design a space that's not only professional but reflects who you are and optimizes the productivity of both you and your clients. And let's face it - sometimes that can be a tough task!
While some of us have a decorating niche, it proves to be a challenge for many others. Save yourself some time and headaches by reaching out today!
Using research on human behavior, color psychology, and design principles, we'll work collaboratively to make your space your own, one that shows off who you are as a person and professional, and creates the healing space you want for your clients! I keep up with the latest trends in psychology research as well as current trends in decorating so that I can guide you to creating a space you love! We'll incorporate your tastes, your vision, and your ideal clients to make your practice exactly what you want it to be! (You can see my most recent office suite here.)
HOW CAN I HELP?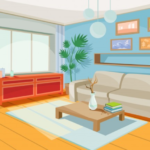 I've picked out my office space - woot!
But I need some help choosing the best furniture.
DESIGNING YOUR SPACE
You've found your perfect location, and now it's time to design your space! As a therapist, coach, or other wellness provider, you have so many talents and so much knowledge. For some of us, though, interior design and decorating is not a strong suit, and that's okay! If you're in need of some help designing and decorating your space, you've come to the right spot!
While starting a new professional journey is exciting, many professionals report that they don't feel that their space reflects who they are professionally or personally, and that a major challenge arises in trying to create a space that fosters healing, creativity, and productivity.
I'll help you design on a dime so that you can create a space that works for you and your clients. Each step of the way, we'll work together so that your space is cozy, comfortable, and effective for your practice's goals. Everything can be done virtually, or I can travel to you!
DECORATING YOUR SPACE
Whether you want to meet virtually or in-person, we'll take a look at your space together. You can send me videos and photos before we meet! This will help us work together to maximize your space and make sure we can find the best furniture and decor for your style.
Speaking of your style, you'll fill out a questionnaire so I can learn more about you, your practice, and your tastes! This will be sent to you after our free consult, and will help us transform your space to reflect who you are and what you do. PS: This questionnaire will allow you to share your Pinterest boards if you have any
After I look over your questionnaire and any office photos, we'll set up your meeting, virtual or in-person! This is the time you can use to ask me any questions, measure things, and show me around.
No matter what your specific needs look like, we'll always collaborate on recommendations, ideas, and purchases.
I will provide you with specific recommendations for:
Wall color and trim
Wall art and wall decor
Window treatments
Area rugs or carpeting
Lighting
Furniture style and placement
Layout and scale
Accessories
I'll consider what you currently have, what you need, and your own personality so that we can make your space your own! We'll make sure that your physical space reflects your brand and your vision, creating continuity for you as a professional and for your clients' experiences with you.
Any styles and preferences are considered in designing and decorating your space! I love to work with color psychology, personality, and/or themes so you can create a space you love. I'm able to help you create offices, therapy rooms, group and conference rooms, play rooms - you name it! Even if you already have your office setup and you are looking for feedback or to redecorate, we can work together to optimize what you've already begun.
Have an office you are proud of, that reflects your vision and brand, and supports you and your clients in healing, creativity, and productivity.
Floor plan: $40
Furniture/Decor Layout: $40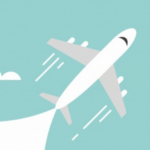 Site visit (virtual): $40 per hour
Site visit (in-person): $40 per hour plus
30¢ per mile travel up to 3 hours away
($250 per day travel charge over 3 hours away)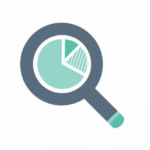 Already have a space and want me to take a look?
Virtual visit: $20
Site visit: $40 plus travel (see conditions to the left)
MY FAVORITE STORES