THE ART OF ENGAGEMENT
In today's world, social media presence and marketing can be key in attracting clients to your practice. According to Psychology Today, without a digital footprint, your practice may go extinct; yikes!
Potential clients - and current clients - love the additional resources, information, and interaction they receive through use of social media marketing and web presence. This is super important for:
Creating trust and demonstrating expertise
Becoming discoverable by referrals
Connecting with your clients, referrers, and potential clients
Monitoring your practice's reputation and growth
Getting referrals!
Maintaining a brand, a presence, and a consistent flow of content can be just as overwhelming as managing your practice! Let's streamline the process and make it simple, effective, and personal for you and your practice.
HOW CAN I HELP?
FACEBOOK
Help me make/maintain a Facebook page, content, and/or ads!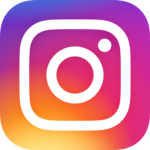 INSTAGRAM
Help me make/maintain an Instagram, content, and/or ads!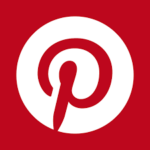 PINTEREST
Help me make/maintain a Pinterest, content, and/or ads!
GOOGLE ADS
Help me make/maintain ads on Google!
PSYCHOLOGY TODAY
Help me enhance my profile!
($10 per profile)
AD SETUP, CREATION, AND MANAGEMENT
Available for Google, Facebook, Pinterest, and Instagram
$700 package (plus fees paid directly to companies listed above), includes:

Account setup
Ad copywriting
Two ad groups with A/B testing (four ads in total)
Campaign monitoring and maintenance
Email reporting and support
Optimization

Additional support $40 per 15 minutes
Tune-up $135
Monthly management $200/month
Review of current ads $20
ALREADY RUNNING ADS?
No problem! I can take a look at your ads to see if there is any more you could be doing to accomplish your goals and spend your money wisely!
Review of current ads $20
COMING SOON!
Social media content help and courses